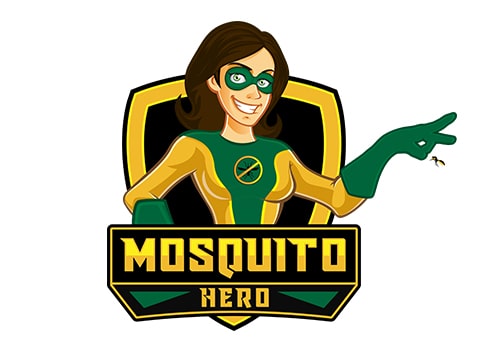 Our Story
Mosquito Hero is a sub-brand brought to you by the #1 Lawn Care Franchise in North America, Weed Man. After 50 successful years in lawn care, Weed Man expanded its service offerings and launched the Mosquito Hero brand in 2020. Backed by decades of experience in the home services industry, every participating locally owned and operated franchise across the United States & Canada has the knowledge, systems, and expertise required to provide exceptional mosquito control services using the latest products and technology. Over 100+ locally owned and operated franchisees across North America are now proudly offering residential mosquito control services under the Mosquito Hero brand.
Our Mission
Mosquito Hero's #1 goal is to give homeowners a yard they can enjoy. We accomplish this by using effective products that are proven to keep mosquito populations at bay.
With our roots grounded in the lawn care industry, we have spent decades committed to the health and beautification of residential landscapes, working to give homeowners a place where they can comfortably relax and feel proud to call home. Mosquito Hero's mission is to take this a step further, making mosquito control affordable, effective, and accessible to everyday homeowners who want to spend uninterrupted time in their yard while keeping their family and pets safe from uninvited pests.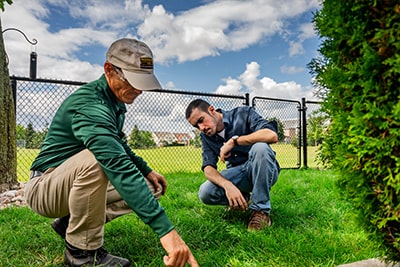 We know that your family's health is of the utmost importance. With concerns around mosquito-borne illnesses (such as West Nile virus) on the rise, we strive to give you peace of mind. We take great pride in providing a service that helps protect families, pets, and local communities alike. Mosquito Hero only uses federally approved mosquito control products applied by highly trained, state-licensed employees. All products are applied according to the label are used as directed to ensure that they will help control and/or repel mosquitoes that may carry West Nile or other harmful diseases. Being able to reduce the impact and nuisance of these unwanted pests that cause uncomfortable itching, biting, and buzzing gives our work meaning. We are committed to helping homeowners take back their yard so that they can start enjoying the outdoors again. 
Why Mosquito Hero?
Mosquito Hero is committed to quality service. See what sets us apart:
Our highly effective products greatly reduce mosquito populations

We are backed by 50 years of experience in the home services industry

We stand behind our service guarantee and will re-treat your yard free of charge if you are not 100% satisfied

Our certified technicians are professionally trained to target mosquito hot spots for effective control

Mosquito Hero only uses products that have been approved, tested, and deemed safe by regulatory bodies when applied according to the label
Contact us today to get a free quote or find your local provider!